Travel
Travel Information Guide
A new Travel Information Guide has been produced with detailed information about travelling in and around Tadpole Garden Village.
Please click here to view.
Travel Plan
A Travel Plan is being implemented at the site to reduce the amount of traffic generated by the development and this will be achieved through the provision of various measures and incentives. Once you've completed your house purchase you will be given a 'Tadpole Garden Village Travel Information Guide' in your welcome pack, designed to help you travel in, out of and around your new neighbourhood.
In your welcome pack, you will also receive a Travel Voucher to the value or £50 which can contribute towards the purchase of an adult bicycle or bicycle equipment; or an unlimited 4 week TravelPass on Thamesdown and Stagecoach bus services in Swindon to help you on your way to making sustainable travel choices part of your everyday life.
To request a Travel Voucher or for further information, please contact the Travel Plan Coordinator.
Travel Plan Co-ordinator

Matrix Transport act as the Travel Plan Coordinator for Tadpole Garden Village.
If you have any queries or would like help on what travel choices are available to you, please do not hesitate to contact them,
Tel: 0845 600 6668
Email: enquiries@matrixtp.co.uk
Below you will find further information about getting out and about around the wider area surrounding Tadpole Garden Village, including links to further online resources
Walking
Walking is a great way to get around Tadpole Garden Village, Swindon and the surrounding Cotswold areas. It is a Government recommendation to exercise at least 30 minutes a day; five times a week and you could easily do this by regularly walking.
Most key amenities and facilities are accessible by walking from Tadpole Garden Village as well as a number of attractions and interesting places to visit. This includes existing primary and secondary schools, local centres, shops, community centres and medical care – all within walking distance.
Bicycle
A dedicated cycle path has been installed along Tadpole Lane to improve walking and cycling access.
The Sustrans National Cycle Network (NCN) Route 45 also runs along Tadpole Lane west, which connects to Cricklade and the Cotswolds Water Park, as well as Swindon town centre. NCN 45 travels through Cotswold Water Park (approximately 8 miles from Tadpole Garden Village), is an area of approximately 40 square miles between Swindon and Cirencester with approximately 150 lakes and a wide variety of leisure activities.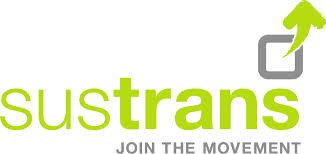 ---
Bike Shops + £50 Travel Voucher
If you want to cycle more, you can use your £50 Travel Voucher towards the cost of an adult bicycle or cycle equipment.
See your Travel Voucher for more details on how to claim this or contact the Travel Plan Coordinator.
Shops located in Swindon include:
• Swindon Cycles Superstore, 60A Beechcroft Road, Swindon, SN2 7QD Tel: 01793 700105 www.swindoncycles.co.uk
• Halfords Swindon, 2 Fleming Way, Swindon, SN1 2NN Tel: 01793 714760 www.halfords.com
• GO Outdoors Swindon, Ocotal Way, Swindon, SN1 2EQ Tel: 0844 3876821 www.gooutdoors.co.uk
Bus
There is an excellent bus service operating in North Swindon, with both Stagecoach and Thamesdown services providing frequent and good value bus travel to Swindon Town Centre and surrounding areas.
There are three bus stops in Tadpole Garden Village. They are located at William Morris Way, beside Tadpole Farm Academy school, and at Greene Street, near the pond. The no. 4 service, operated by Stagecoach, serves at all stops in Tadpole Garden Village. Getting on at any stop in Tadpole Garden Village will bring you straight to Swindon Bus Station via St Andrew's Ridge and Cricklade Road in just 25 minutes.
The no. 4 operates every day except Sunday, and departs approximately every 30 minutes from 7am to 7pm. On Sundays, the no. 11 service is extended to run from nearby Oakhurst and Redhouse to the Town Centre, stopping at Tortworth Road and Millgrove Street, roughly 10 minutes' walk from Tadpole Garden Village. Service no. 15/15A also stops at Tortworth Road and Millgrove Street, from Monday to Saturday, travelling to Swindon town centre.
Free Bus Pass
As one of the travel options contained within the Travel Voucher, you can use your £50 Travel Voucher towards the cost of a 4 Week TravelPass.
See your Travel Voucher for more details on how to claim this.
Real Time Information
To find out when the next no.4 from Tadpole Garden Village is departing, just click the bus logo above.
Train
Swindon's railway station is located in the heart of the town, just a few minutes' walk from the bus station and the main shopping area.
Bus Service 4 provides a direct connection to Swindon Bus Station, less than 5 mins' walk from Swindon Railway Station. The station, which is located approximately 5 miles south of Tadpole Garden Village, is also accessible by bike and is an approximate 25-minute cycle ride away.
Swindon has excellent rail connections, with services running for Swindon Station to all major centres in the region, including Bristol, Bath, Chippenham, London, Reading, Cheltenham and Gloucester.

Car
Car Share Swindon is a completely free car share service that makes it safe, secure and easy to search for a car share partner and find people making similar trips to you. Simply enter your journey details to see if there is a suitable car share match for you.
Shopping

Online shopping is a great way to have your groceries delivered without the need to make a trip. All major supermarkets offer this service and it can be a real way to save money as you can monitor the cost of your shopping all the way through the process, from the comfort of your own home.