A Tadpole Garden Village review of the year part two | Preim Estates management   
January 6, 2022
In the second part of our Review of the Year, Preim's community mobiliser Kasia Ganzera shares some highlights from the last six months of 2021… 
After an eventful summertime in Tadpole, our community just kept on going!  
Firstly, we saw TGV In Bloom celebrating their second birthday at the allotments; with over 250 attendees enjoying what the 16 local businesses had to offer while being entertained by the sounds of Lockdown Brass band.  
It was a fantastic opportunity to look back at all their achievements as a group of volunteers, and it's safe to say the residents in Tadpole are very grateful for all their wonderful projects, making our village an even happier place to live.  
Autumn not only saw our beautiful natural surroundings change, as the leaves turned copper and brown around the Stray, but also some pumpkins seemingly coming to life! 
Yes, you read correctly… as the Pumpkin Carving competition began at the allotments (organised by TGV In Bloom) we saw plenty of spooky and wonderful creations with Adam Warren being awarded first place for his amazing carved pumpkin (pictured).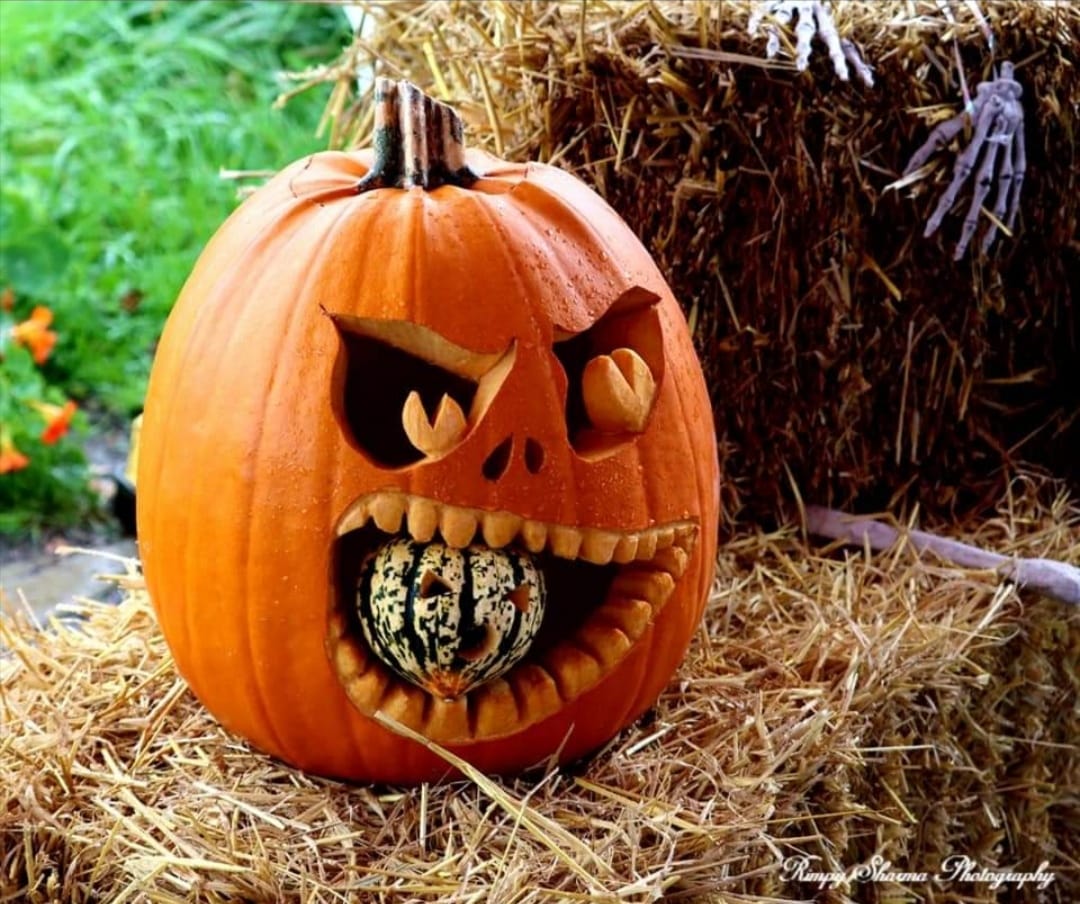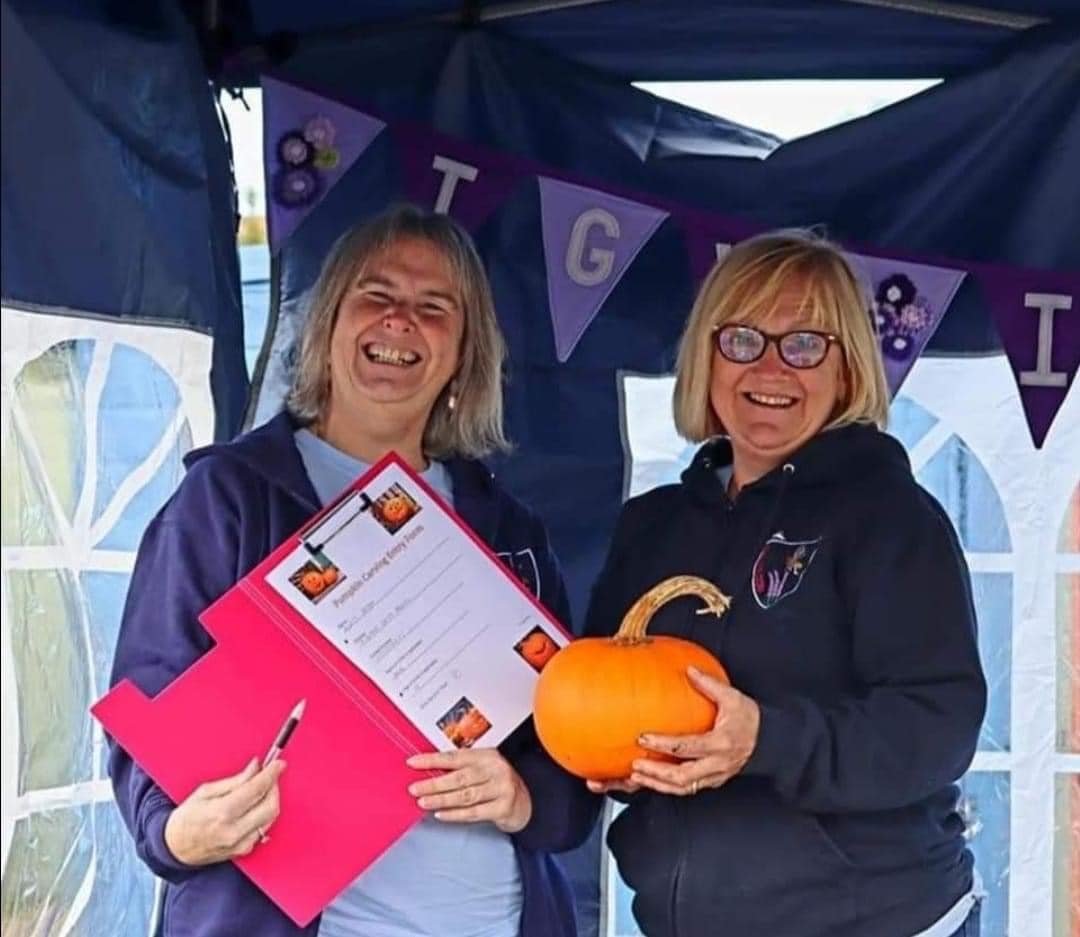 As the temperatures started to fall, we saw Christmas joy spreading across the village.
The Christmas home decorations brought joy to everyone passing by. With plenty of wonderfully decorated houses we've noticed anonymous letters being put through residents' letterboxes appreciating their display – a truly beautiful community spirit.   
There was one particular house – featuring the Grinch in his sleigh – that also gave residents a few goose bumps!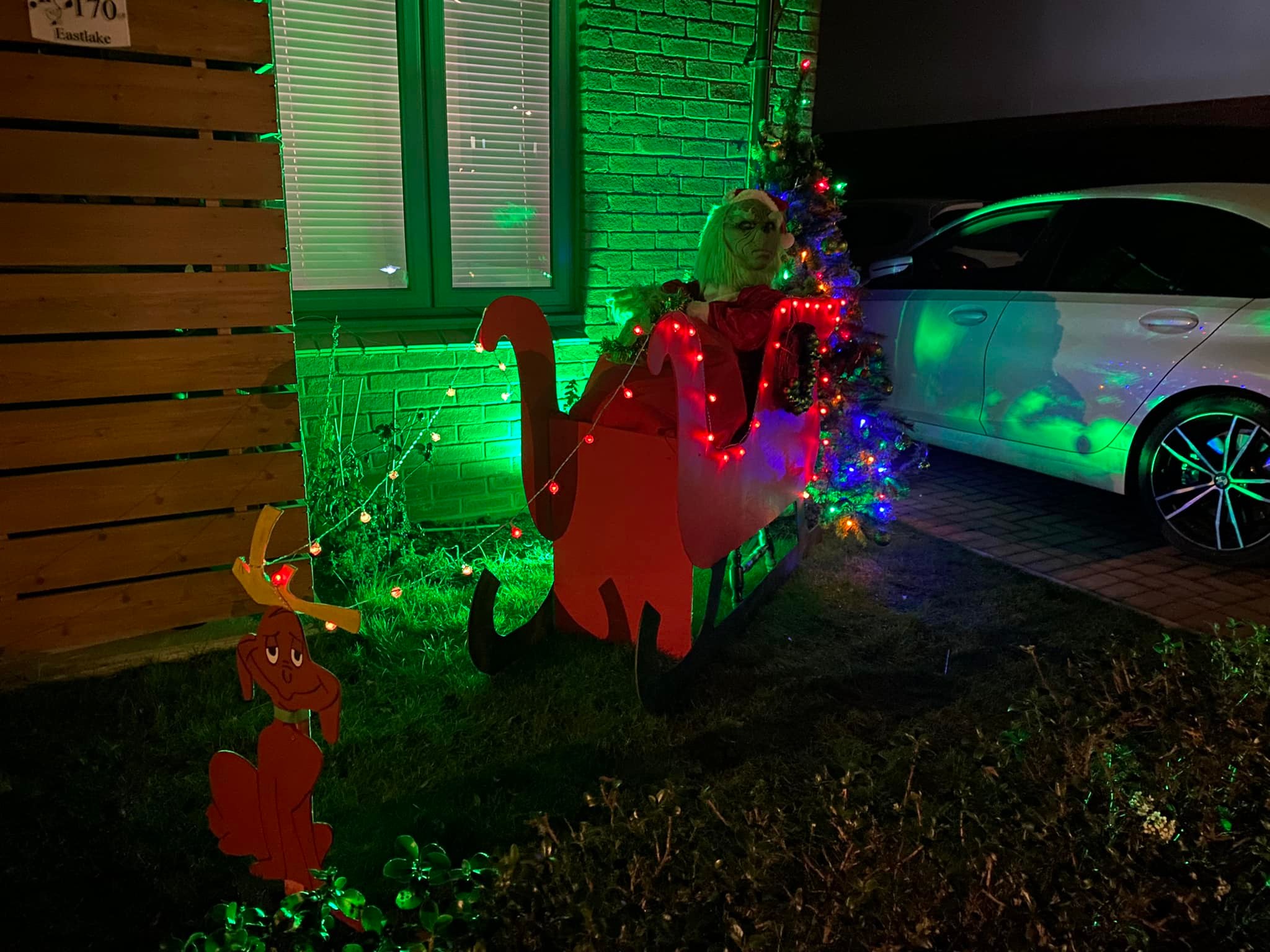 To ensure no display was missed, a Christmas Trail was organised by Amy Kent and Coral van der Kamp with a wonderful map showing all the exciting spots around the village. 
Moving from summer to winter, TGV In Bloom held their first Christmas Fayre. As always, this was a well-attended event, giving the opportunity for some great Christmas shopping. The event also gave several new local businesses a platform to showcase their goods and products.
Our final event saw residents singing carols around the Christmas tree by the lakes. Organised by TGV In Bloom and TGV Carol Singers, it brought joy to many people as they were warming up their Christmas spirits as well as enjoying a glass of mulled wine and a mince pie donated by Preim.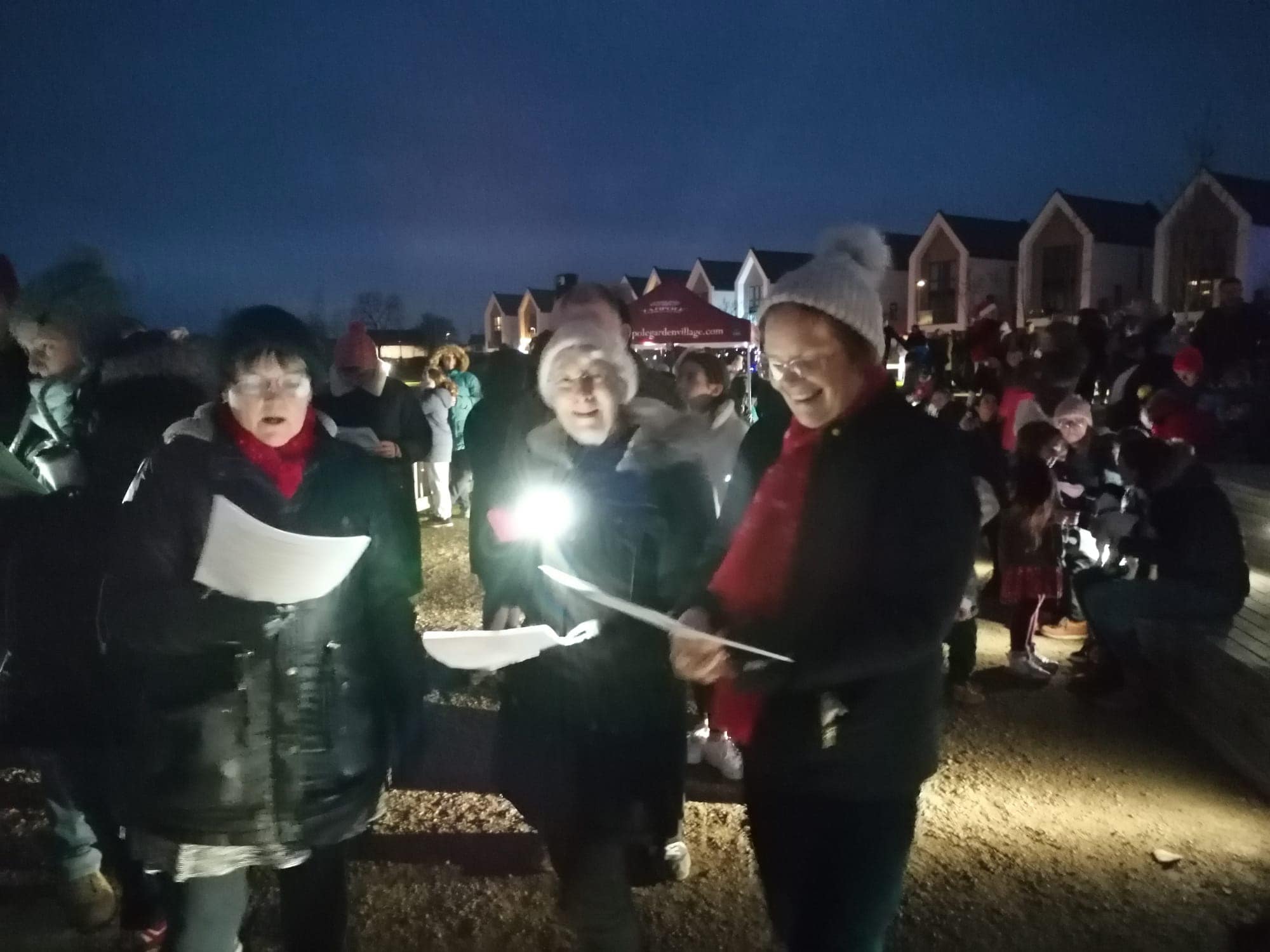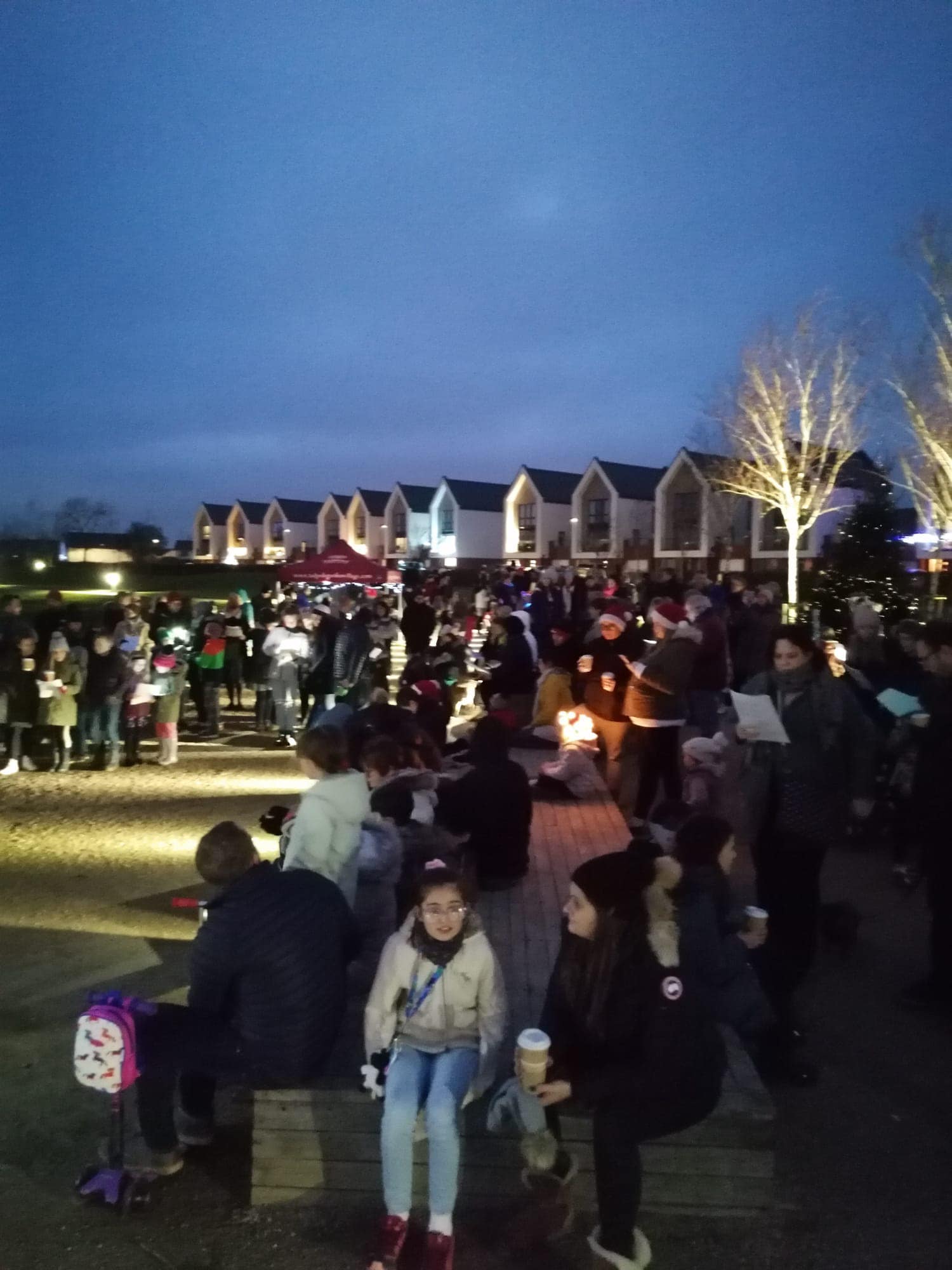 Arkell's brewery also got the residents in a jolly mood by providing some of their delicious Noel Ale. 
We were delighted to be joined by Sally Robertson, the vicar of St Andrews Church and residents collected a very generous £100 for the Swindon Food Collective. 
There was also something for younger residents as the Santa's Grotto was created at the TGV Barbers. The event organised by ACE- TGV Events gave children around the village the opportunity to see Santa, take some pictures and receive a gift from him. A truly wonderful event seeing how our local business owners (and residents) Rita and Duvi are connecting to our community.