TGV – Estate Works Update/Planned Maintenance Schedule 05.08.21
August 5, 2021
Dear Residents,
Please see the below updates relating to the TGVCIC works that will be undertaken in the coming months and also an update Planned Maintenance Schedule (PMS).
Planned Maintenance Schedule (PMS)
Previously Preim have issued a link to a planned maintenance schedule that will provide residents the relevant times of a year and frequency that certain maintenance tasks are undertaken across areas that have been handed over to the TGVCIC.
Please see the below link to an updated PMS. This is based upon the landscaping management specifications that were approved by SBC and provided by the original landscape architect company, David Jarvis Associates.
The Top Stray Basin
As per previous updates the top basins of The Stray, just before you enter the Nature Park, is designed to be left as wild grass. The specification for this area is to cut it in July/September, however having consulted with the landscapers this first cut has been pushed slightly back into August based on the wild grass flowering later than usual. The team are inspecting the area this week and I will place an update via the app and website when the cut is scheduled so residents are aware.
The grass will be cut and then the arisings will be left for 2 days to germinate and then the arisings will be removed.
Tree Survey, Hedge Cutting & Water Basin (SUDS) clearance works
The TGVCIC Tree survey will be completed by an independent Arboriculturalist at the end of the summer. All trees that are situated on TGVCIC land will be inspected and recommended works undertaken during the winter months, this will include any trees that need to be replanted on TGVCIC land.
Preim will be looking to undertake any hedge cutting in early September once it is no longer the nesting season. As per the PMS the hedges, once handed over to the TGVCIC, are maintained on a 3-year cycle. An update confirming the exact hedges cut will be provided closer to the works once the site has been inspected by Preim and the TGVCIC landscapers, Cut and Clear, later this month.
Finally the Water Basins, marked below, will have reed and vegetation clearance works undertaken in October, similar to the works completed earlier this year to the large basin on the western part of the eastern common. As before there will be an update issued prior to the works confirming the exact dates works will commence closer to the time.
Basins: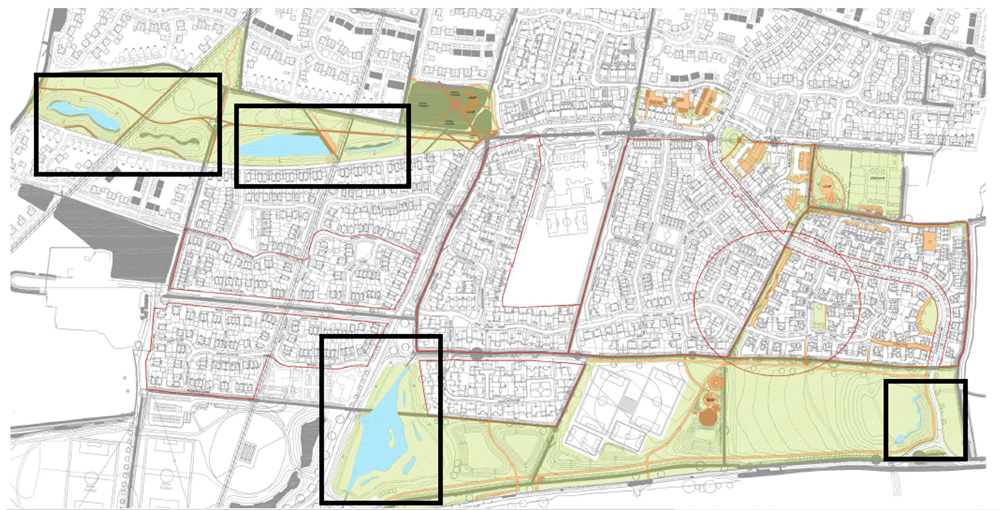 Should you have any queries regarding any of the above or any landscaping queries related to areas maintained by the TGVCIC then please do not hesitate to contact myself at PREIM on 01778 382210, option 3 or via email helpdesk@preim.co.uk
Yours sincerely,
Simon New
PREIM Limited