TGV In Bloom celebrated its second Birthday in style!
September 24, 2021
TGV In Bloom celebrated its second Birthday in style, with a private Birthday Party to thank all of their sponsors, on Saturday evening, 4th September.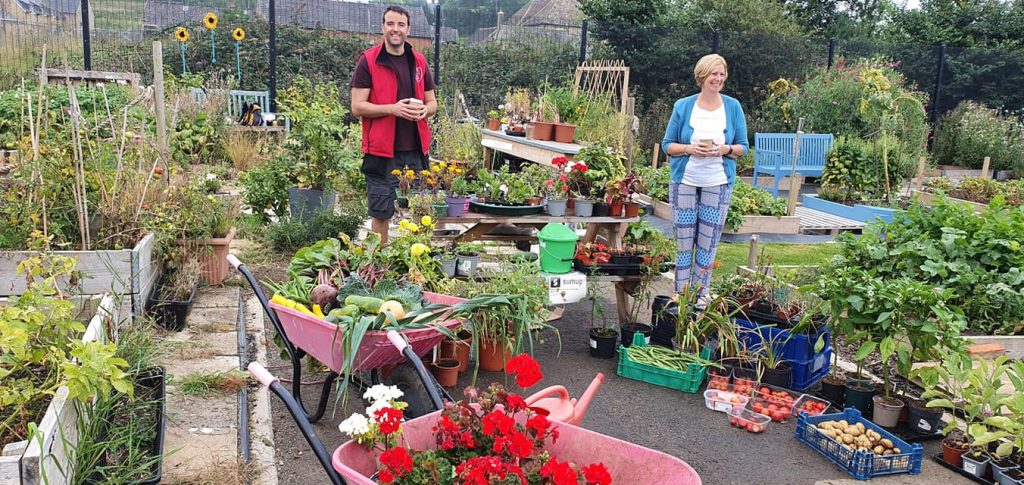 TGV In Bloom really is at the very heart of our Community. During the last year, they have successfully completed both The Thankful Village Memorial Project and The Community Greenhouse Project. If that wasn't enough, they have also refurbished the Dementia Garden at Great Western Hospital, planted bulbs in the Maizey Road pocket park and at The Stray. Created the Little Wood Project, complete with its bug hotel and fairy grotto. Organised and held 8 Open Plot Events, a Remembrance Service and an impromptu Carol Singing Service at The Stray, as well as covering the Village with poppies, and created a Christmas Snowman Hanging. They have organised several litter picking sessions, working closely with the local Cub Pack, and have created a Sunflower Bed at Tadpole Farm School. Planters have been painted planted and placed by Sainsburys, and the overgrown flower bed weeded in front of it.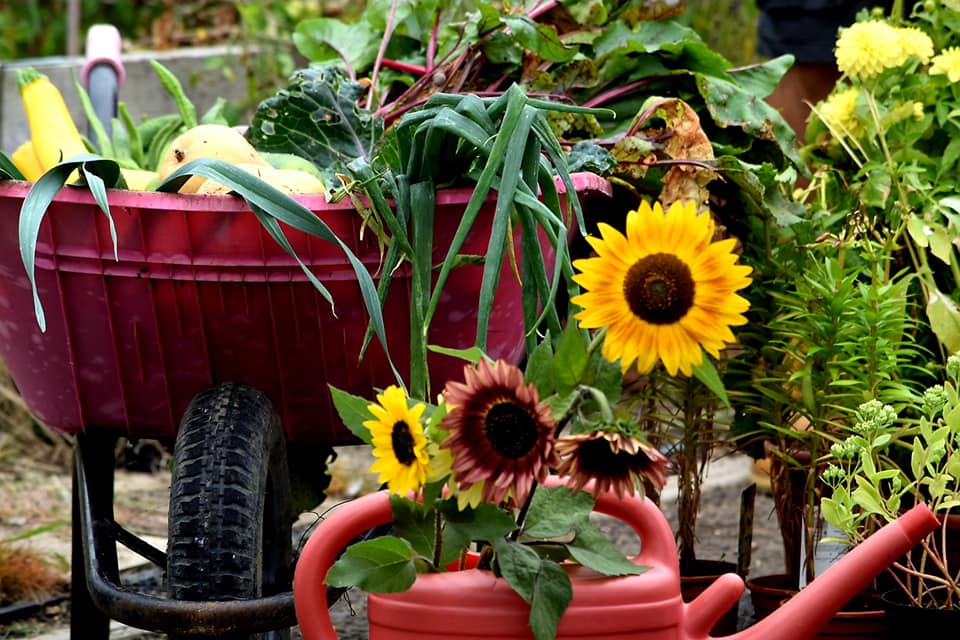 None of the above would have been possible, without thesupport of the Villagers, so TGV In Bloom pulled out all the stops to make their 2nd Birthday Open Plot a resounding success.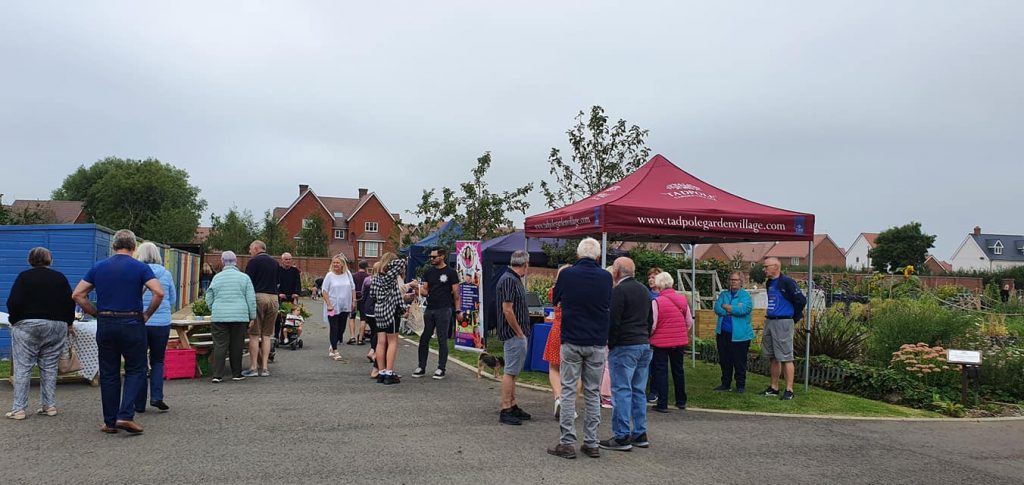 Lockdown Brass played some popular songs to entertain everyone, and the children enjoyed having a face painter on site, as well as taking home a cress planting kit.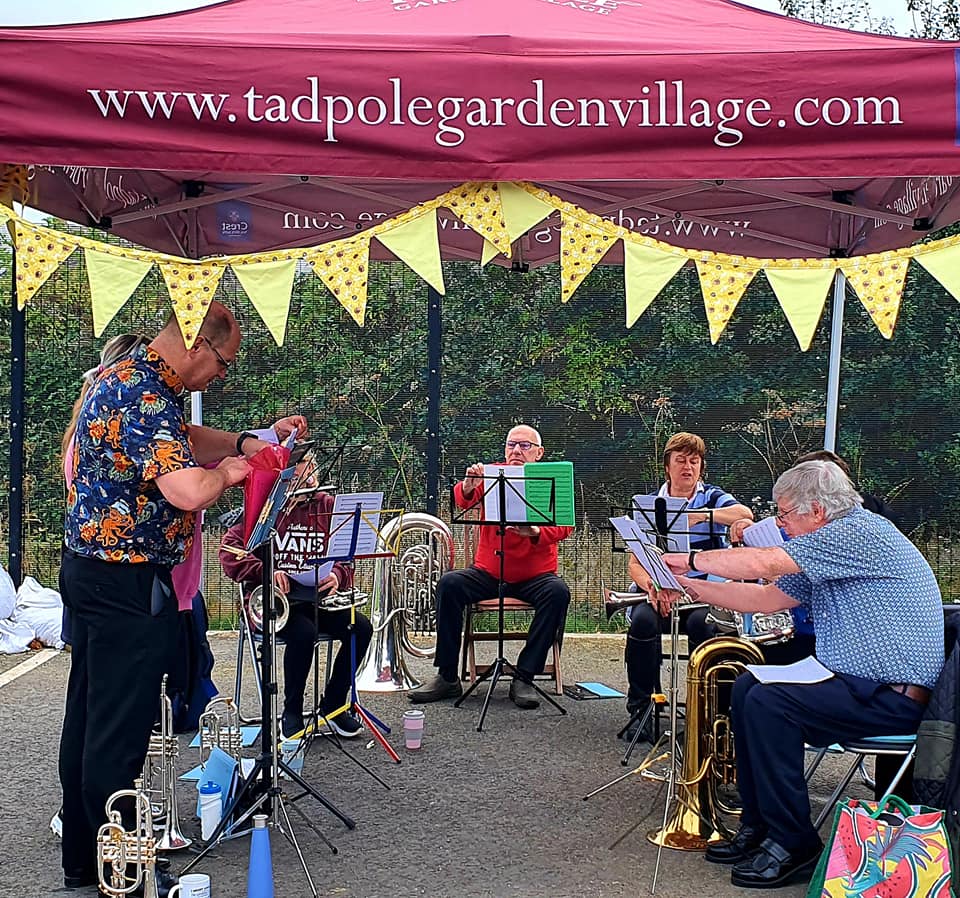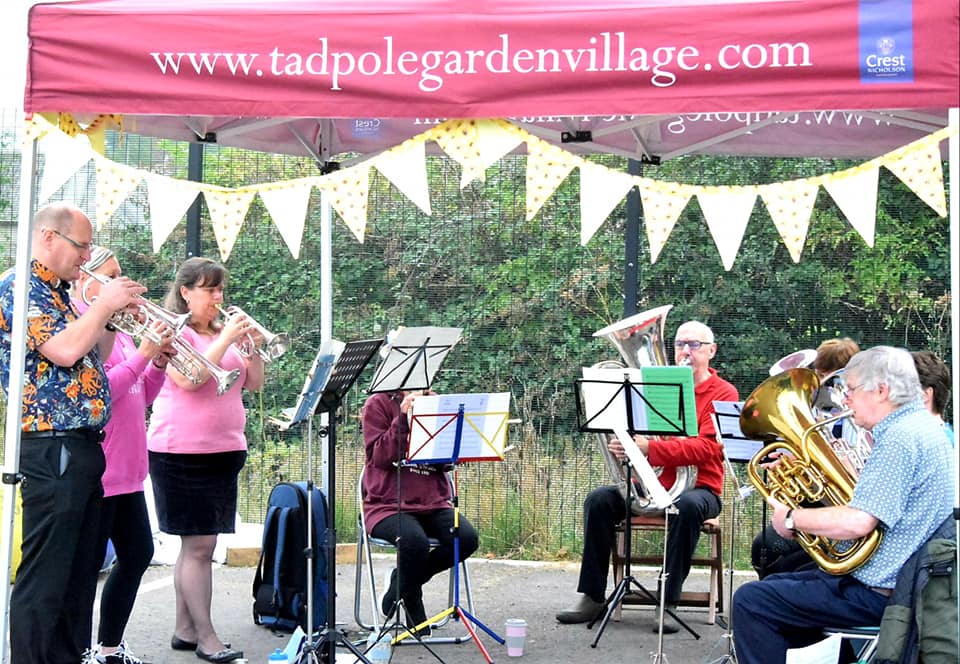 The Event was well supported, with over 250 people coming along to visit over 16 local businesses. News of TGV In Bloom's events are spreading as there were raffle prize winners from Redhouse and Oakhurst this time!
Their next Open Plot Event is being held on Sunday 3rd October, when they will be launching their Pumpkin Carving Competition, which will be judged at their Halloween Spooktacular Open Plot Event on Sunday 31st October, between 10.00am and 1.00pm.The allotments will then open up again between 5.00pm and 7. 00pm so that the children can enjoy a pumpkin lit walk, whilst out tricking and treating.
Other dates for your diary of events being organised by TGV In Bloom are
Remembrance Sunday, 14th November at The Stray by the Village Memorial. 10.30am.
Christmas Market, De Morgan Crescent Allotments, Saturday 11th December 10.00am until 1.00pm
Carol Singing At The Stray, Saturday 18th December, 4.30 to 5.30pm,with Lockdown Brass, with mince pies and mulled wine being supplied by Preim.