"The Strawberry Thief" has officially opened in TGV!
June 17, 2022
We've seen the residents enjoying their first pint at the newly opened pub in Tadpole, The Strawberry Thief during the Queen's Jubilee Weekend.
However, the celebrations took place yesterday (16th of June) where the pub was officially opened by the HM Lord-Lieutenant of Wiltshire, Mrs Sarah Troughton.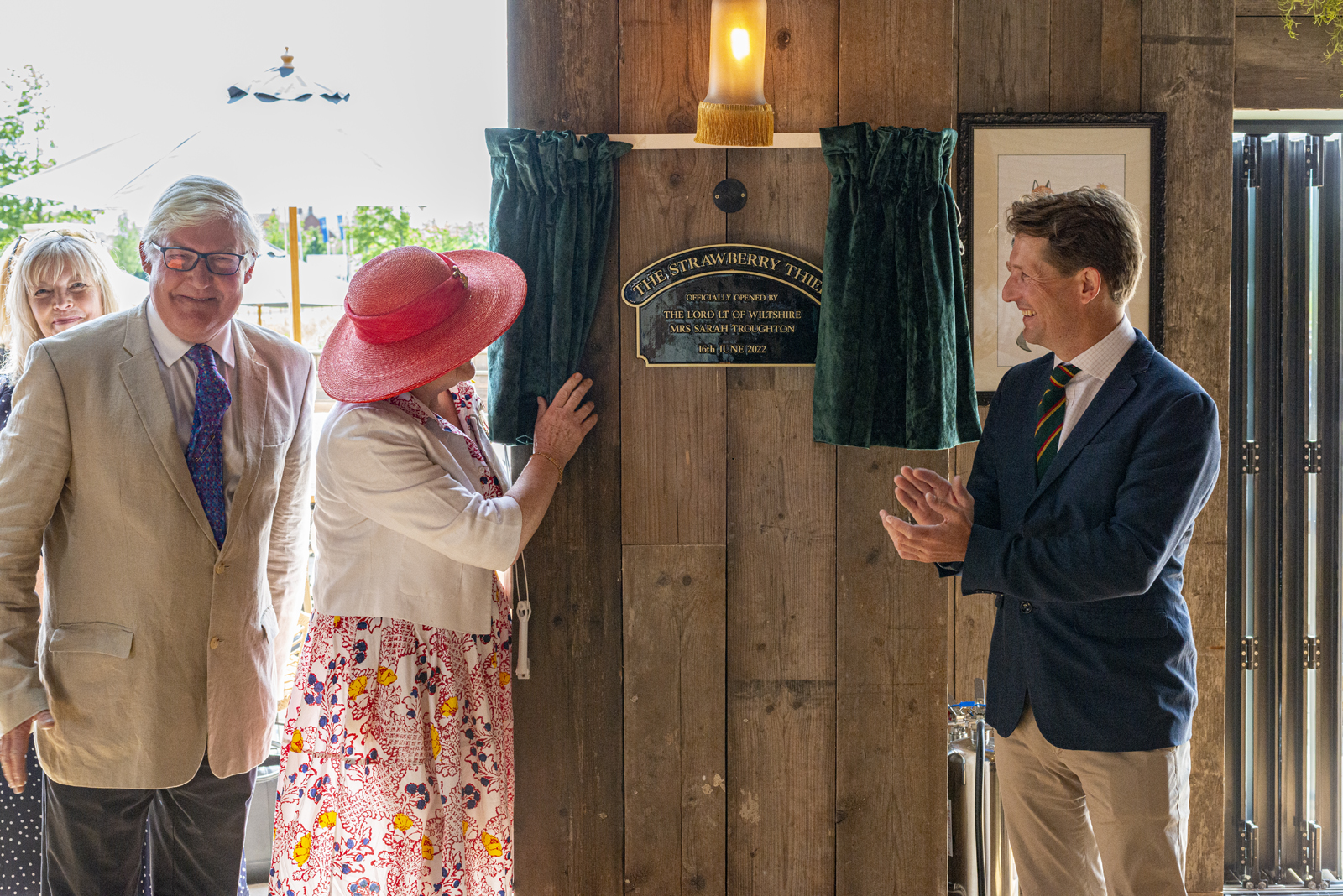 It was a moment many ( if not all!) of the residents have been waiting for! Arkell's family run brewery has been in the heart of Wiltshire since 1843, making The Strawberry Thief their first newly build pub in this generation as well as the biggest.
The pub offers an abundance of indoor and outdoor seating with a separate outdoor bar, overlooking the green spaces and the lakes by one of the entrances to Tadpole. The pub was a 5million pounds investment providing 40 jobs for the local residents.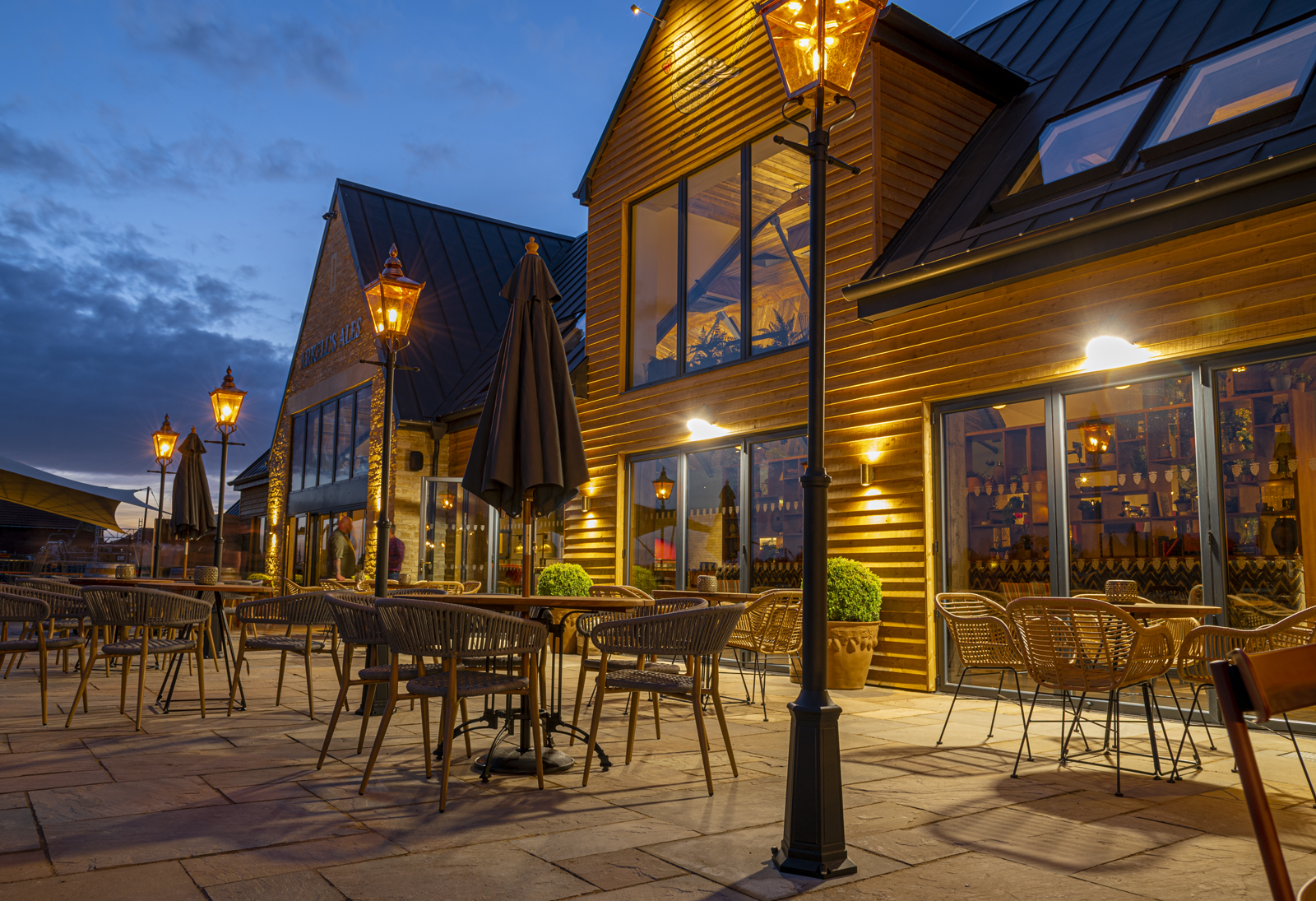 George Arkell said "As a local family firm that has survived the pandemic, we are delighted to have opened a new pub in these challenging times. We are extremely proud to be able to offer local employment to support the growing community of Swindon as well as a fantastic venue for the community".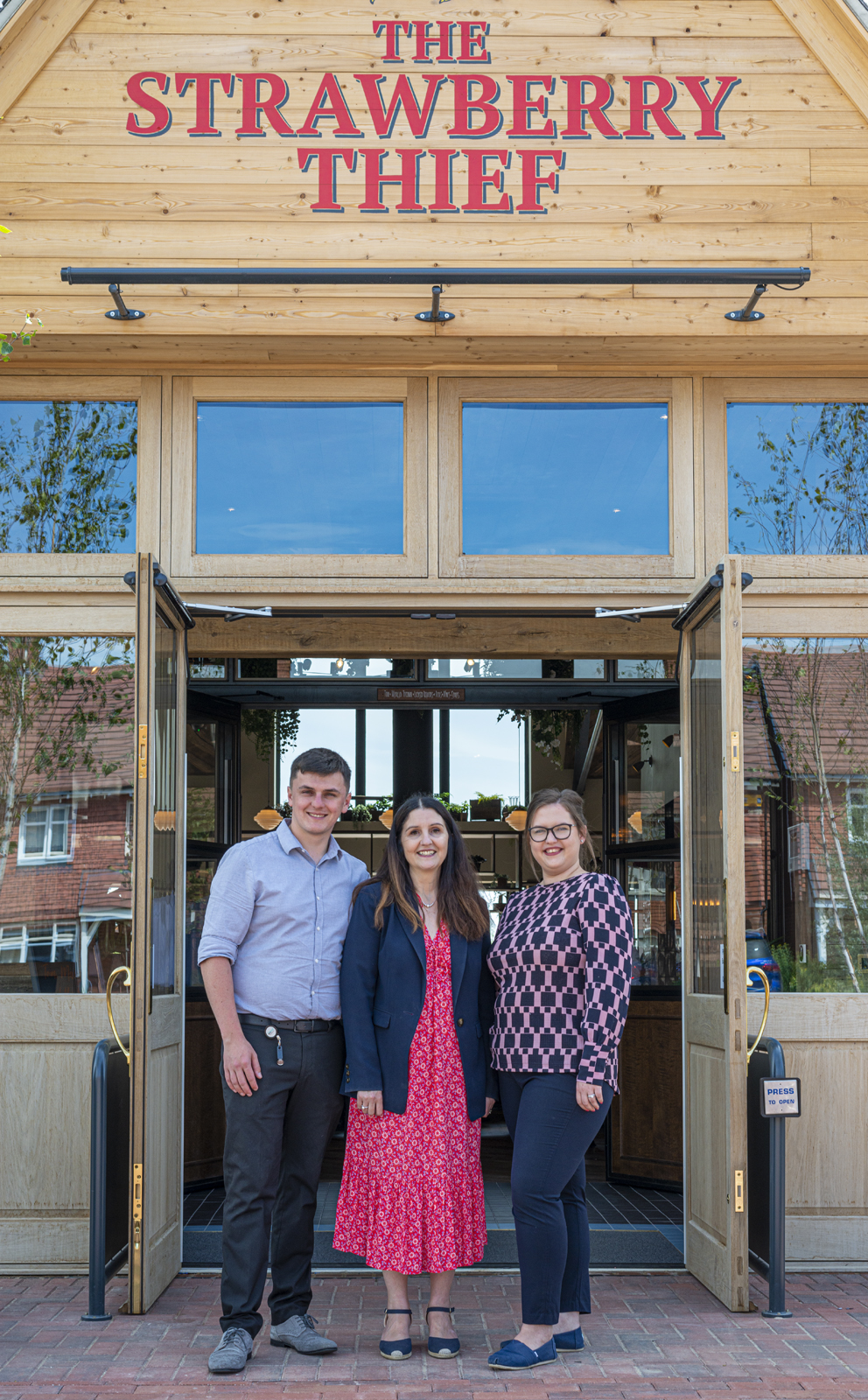 The couple some of the residents may already by familiar with, Tom & Mairead Titcombe (pictured above with Julie Moss in the centre)  have done an amazing job keeping the pub running for a few weeks now, preparing to be open fully after this weekend.
Tom commented: "We both started our careers in Arkell's pubs and have been with the brewery at various venues since. We met in The Kingsdown Inn, and never looked back. Now we have the honour of becoming the first ever licensees of The Strawberry Thief. It's set in the wonderful Tadpole Garden Village; the pub itself looks absolutely stunning, and we feel so proud to be at the helm of Arkell's fantastic new establishment."
Upon entrance to the pub there's a bog "wow" effect thanks to a wonderful design by Clark & Maslin from Malmesbury, Concorde BGW group and the local main contractor Edmont Ltd.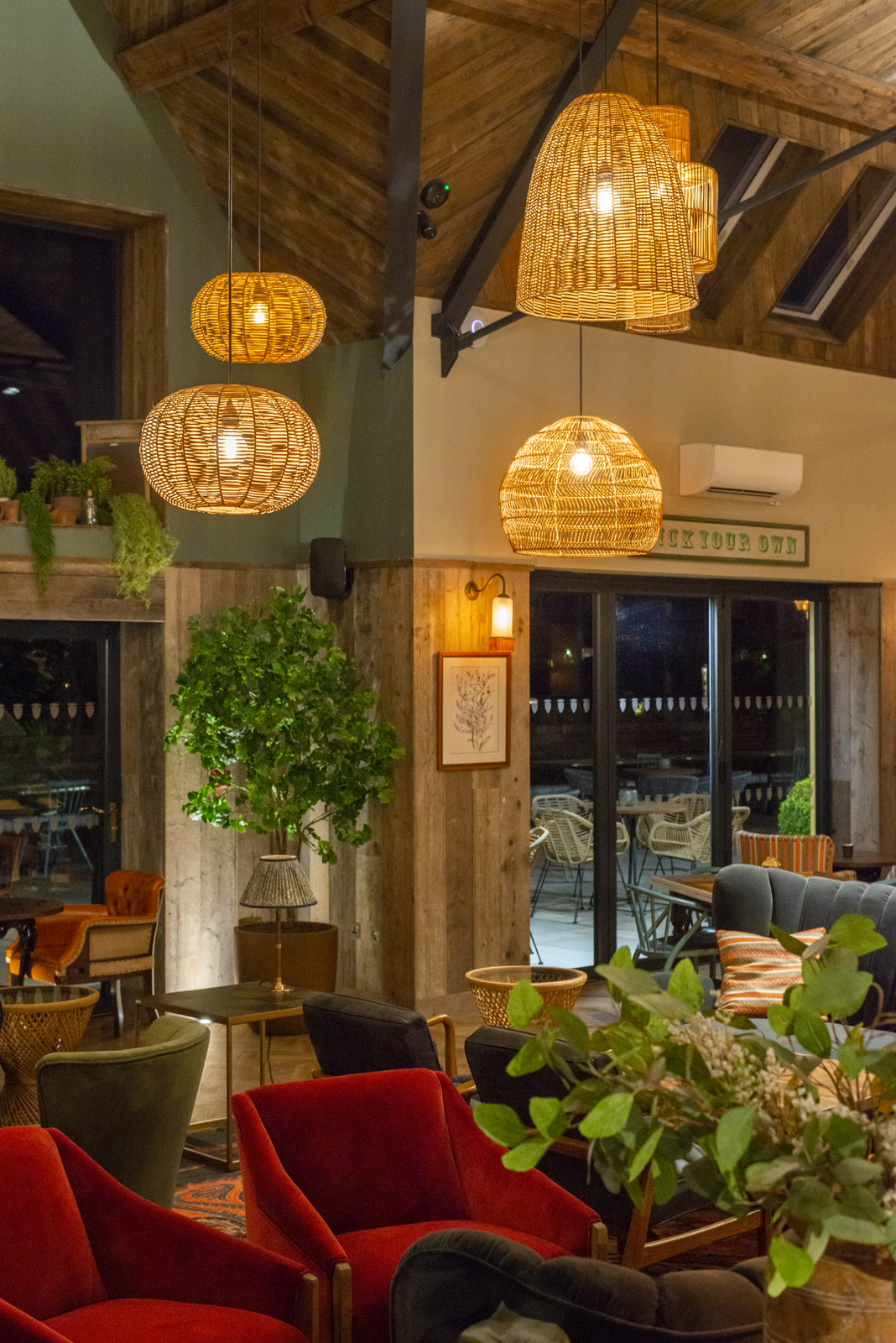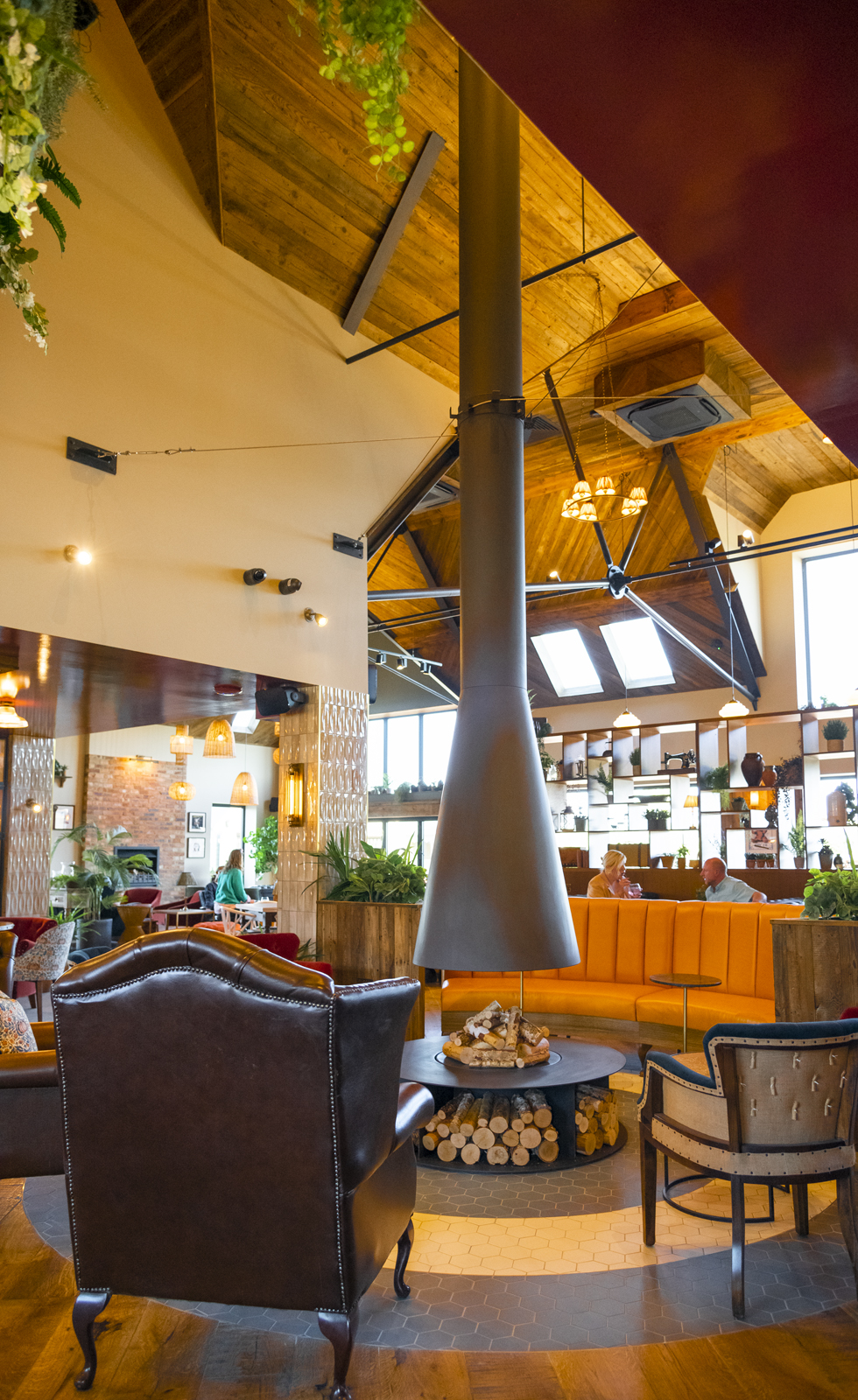 George Arkell also added:" We are honoured to have HM Lord-Lieutenant of Wiltshire to officially open our fabulous brand-new pub. We have done our best to use local specialists wherever possible, from Edmont leading the contract to local roofers, carpenters and the ground works team. Everyone has done a fantastic job to bring this project to a reality since the turning of the sod, one year ago. Thank you to them all and the local community."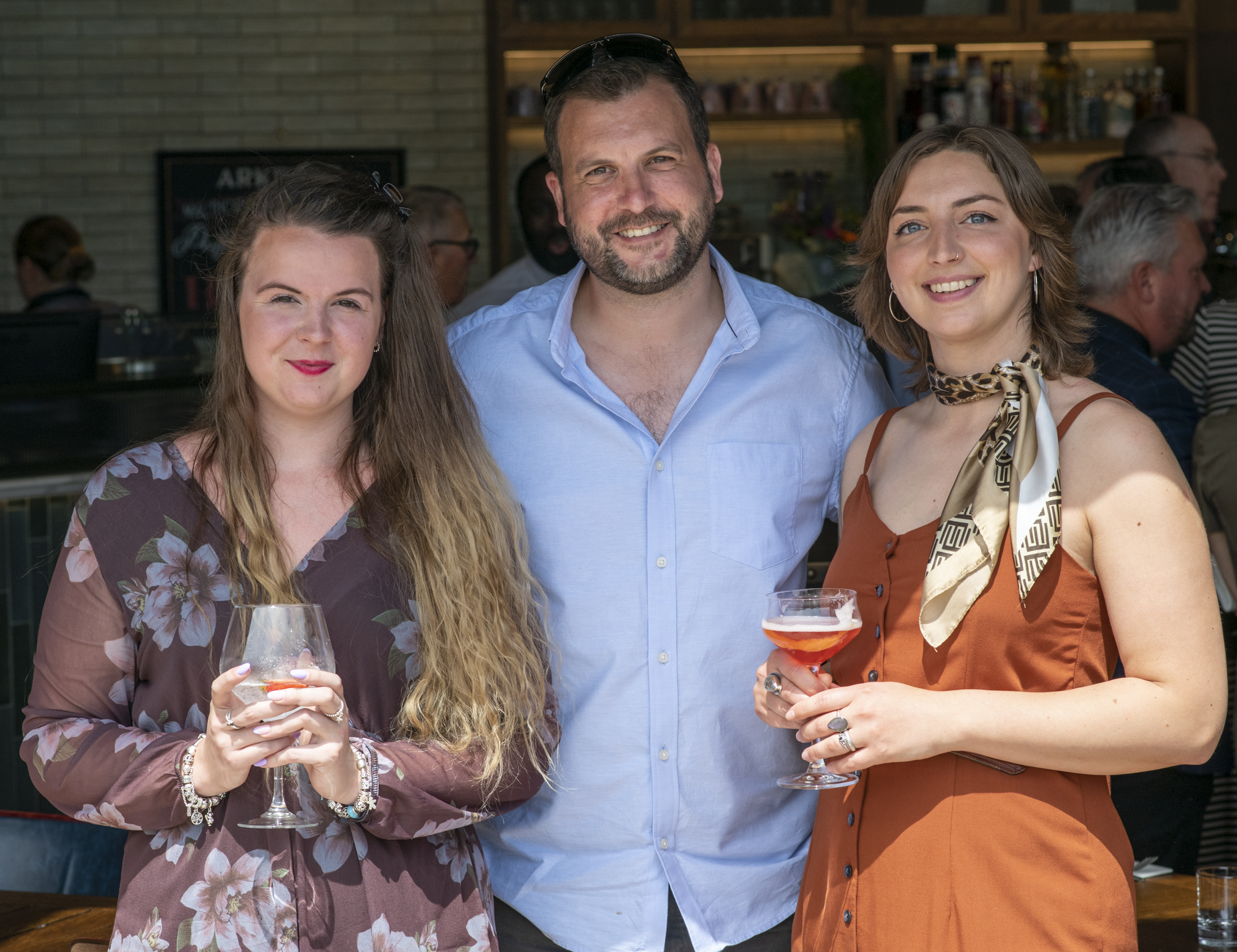 Pictured above with Amy (left) and Damien (centre) I wish all the residents plenty of wonderful experiences at our new pub!
Also a massive thank you to Robert Wright for capturing the celebrations.
Kasia Ganzera
Community Mobiliser
Photo credits: Robert Wright @paulrcwrightphotography