Work gets underway at Tadpole Garden Village's new neighbourhood pub
August 24, 2021
Preim and Tadpole Garden Village representatives were invited to help toast the start of works on a brand-new neighbourhood pub at Arkell's Brewery breaking ground ceremony.
Helping to raise a glass to The Strawberry Thief – which is due to open in 2022 – they were delighted to get an insight into plans for the pub, which will be a destination pub as well as serving the local community.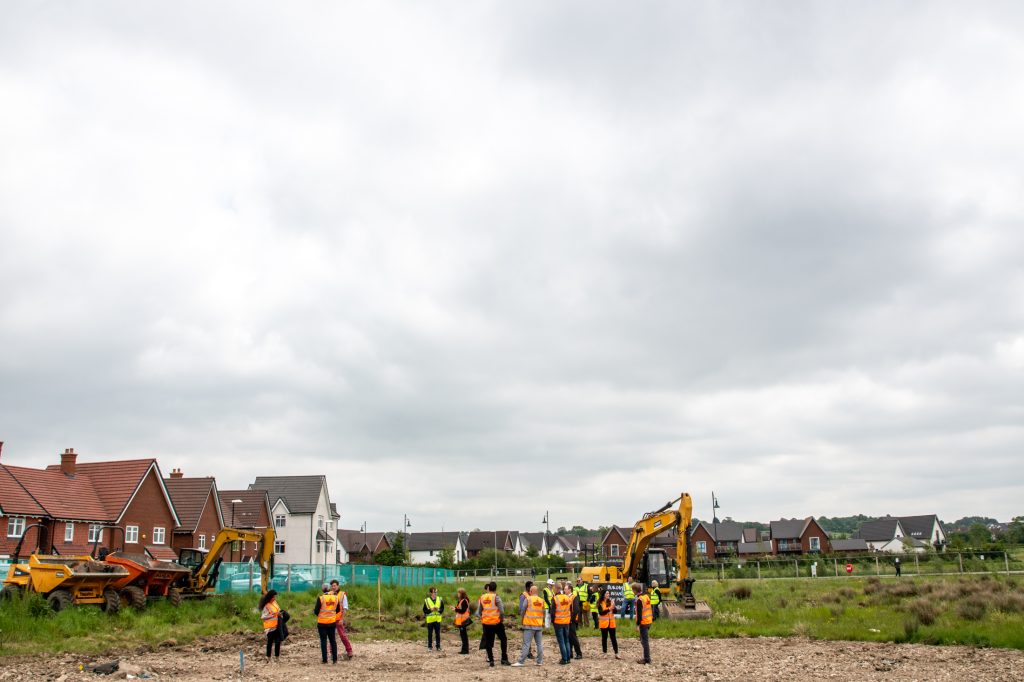 It will feature open fires, a welcoming bar and a fantastic garden overlooking the village green and cricket pitch.
Although still in the very early stages, residents can now follow the progress of The Strawberry Thief, thanks to Arkell's Brewery who have a dedicated page on their website.
It was also great to see other guests, including local councillor Rahul Tarar and MP Justin Tomlinson, at the ceremony. If you want to see what happened.