TGV App – Download Today
April 9, 2020
Crest and Preim recently launched of the Tadpole Garden Village Community App exclusively for Tadpole Garden Village homeowners.
With people now spending extended time at home, residents are encouraged to download the app – which has been designed to enable homeowners to engage and make the most out of the community resources. The App will be available on the App Store and Google Play.
Search: Tadpole Garden Village

You will find information about the on-going development of Tadpole Garden Village, travel resources, local events, nearby activities and your dedicated community forum.
Please could you create a unique profile before going onto the community messaging area – if you're not sure how to do this please see below: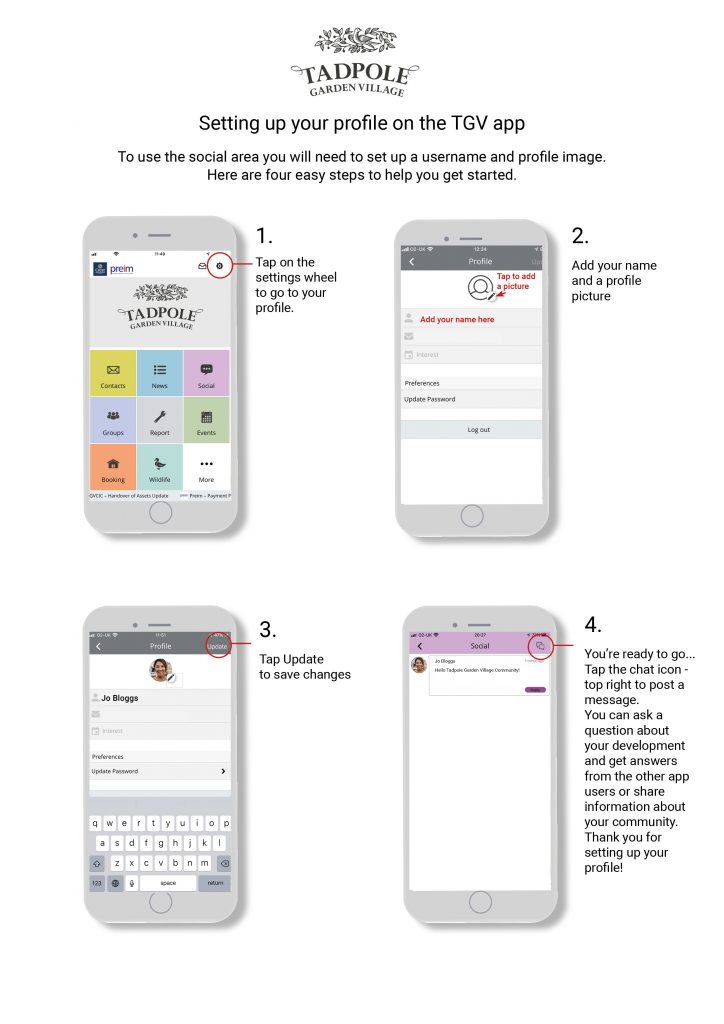 The Tadpole Garden Village Community App will be a great addition to the way in which people keep up to date with life here at TGV. Smartphone usage has increased greatly and the app will make it easier for residents to perform a variety of tasks such as reading TGV news, finding out about an event or sourcing a useful TGV contact. It's an exciting development and one that can be improved and refined over time.
We hope you enjoy your Community App experience. If you have any questions or feedback, please, drop your Community Mobiliser Chris Tanner a line.